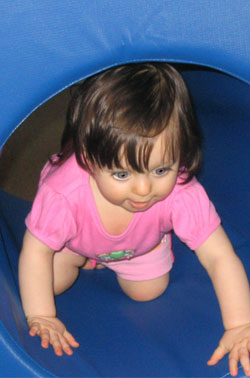 What does an Occupational Therapist (OT) do?
An occupational therapist evaluates a child's level of performance as it relates to their school and/or home environment. A referral can be made by a physician, parent, teacher and/or other professional(s). Therapy may be necessary if your child exhibits any of the following:
Does not meet developmental milestones.

Distractible; poor attention span.

Cannot tolerate upsets in plans and expectations.

Has trouble with pencil control; is messy.

Is stubborn or uncooperative.

Difficulty with formation, spacing, and reversal of letters.

Trouble with cutting, tracing activities.

Does not have normal hand dominance: not skillful with either hand.

Difficulty copying from blackboard.

Becomes easily tired.

Appears weak, has low muscle tone.

Has not learned to do many self-care activities at an age appropriate level.

Has trouble putting on clothes, using buttons, zippers and laces.

Stumbles and falls more frequently than others his/her age.

Walks or runs into furniture.

Has an unnatural fear of falling or heights.

A child's future success is tied directly to what they are doing today. Establishing skills and independence at appropriate ages will help your child maximize development in years to come.